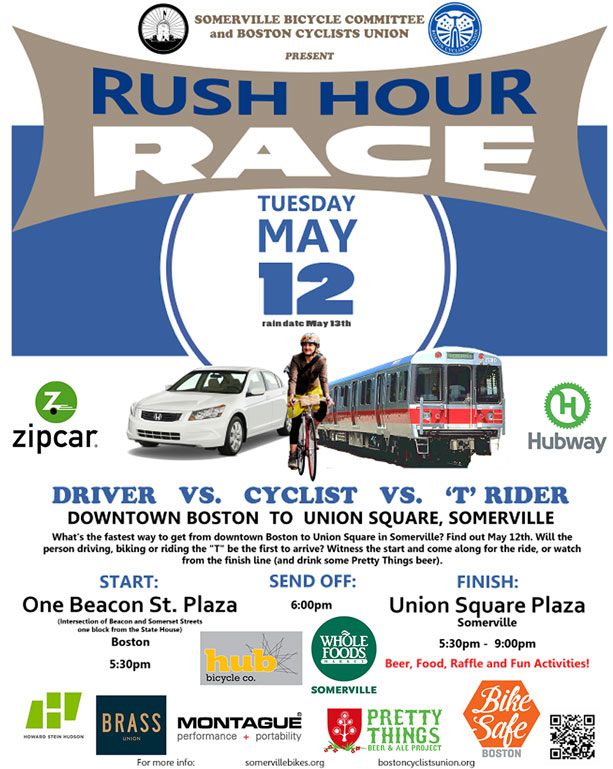 Which is faster- car, MBTA, or bicycle? Come to Union Square Tuesday evening to see the result in the annual Rush Hour Race. There are two extra awesome things about this event:
Unlike so many bike events, this one does not require you to wake up super early
Because of the unique evening timing (and beer) I will be at this event. I will have a pop-up shop there with lots of stuff like my book on how to bike. Please say hi.
So come out, say hello, buy my book, get yourself a beer, enter a raffle.
Union Square Plaza
Somerville, MA
5:30pm – 9pm (my pop-up shop will be there until 8.)